Experiential Programs
At GU Politics, students are teaching as much as they are learning. The public servants who walk through our doors walk away with more than they came in with because of the conversations they're having with the next generation of leaders. Our experiential programming is a huge part of fostering that process and getting young people excited about lives in public service.
Explore What We Offer
GU Politics Trips
We've taken students with us across the country (and the globe) to witness some of the biggest political moments of their lifetimes.
GU Votes
GU Votes, our student-led voter registration initiative, is leading efforts to boost youth voter participation in local, state, and national elections.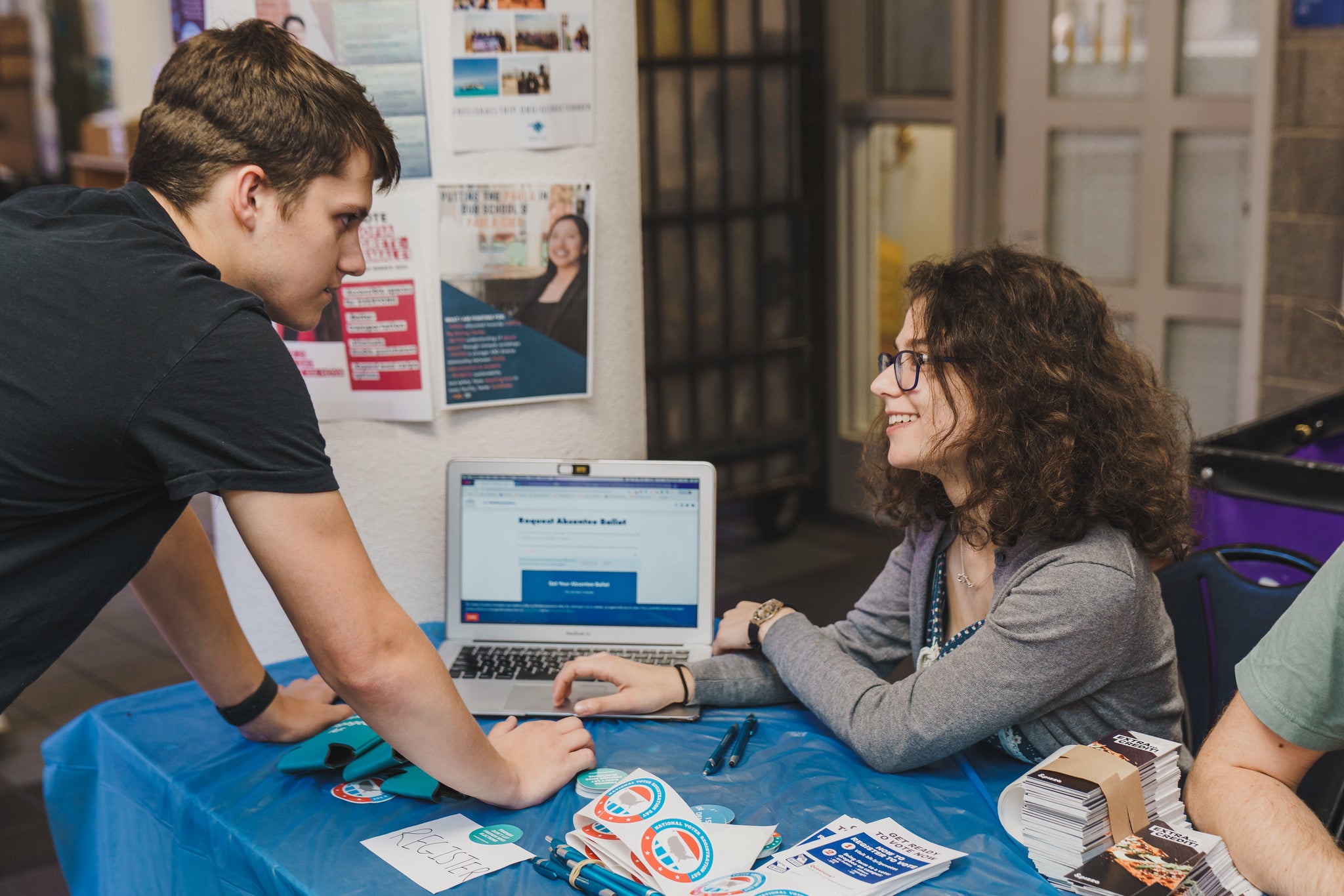 Student Advisory Board
The GU Politics Student Advisory Board helps shape our events and programming throughout the academic year.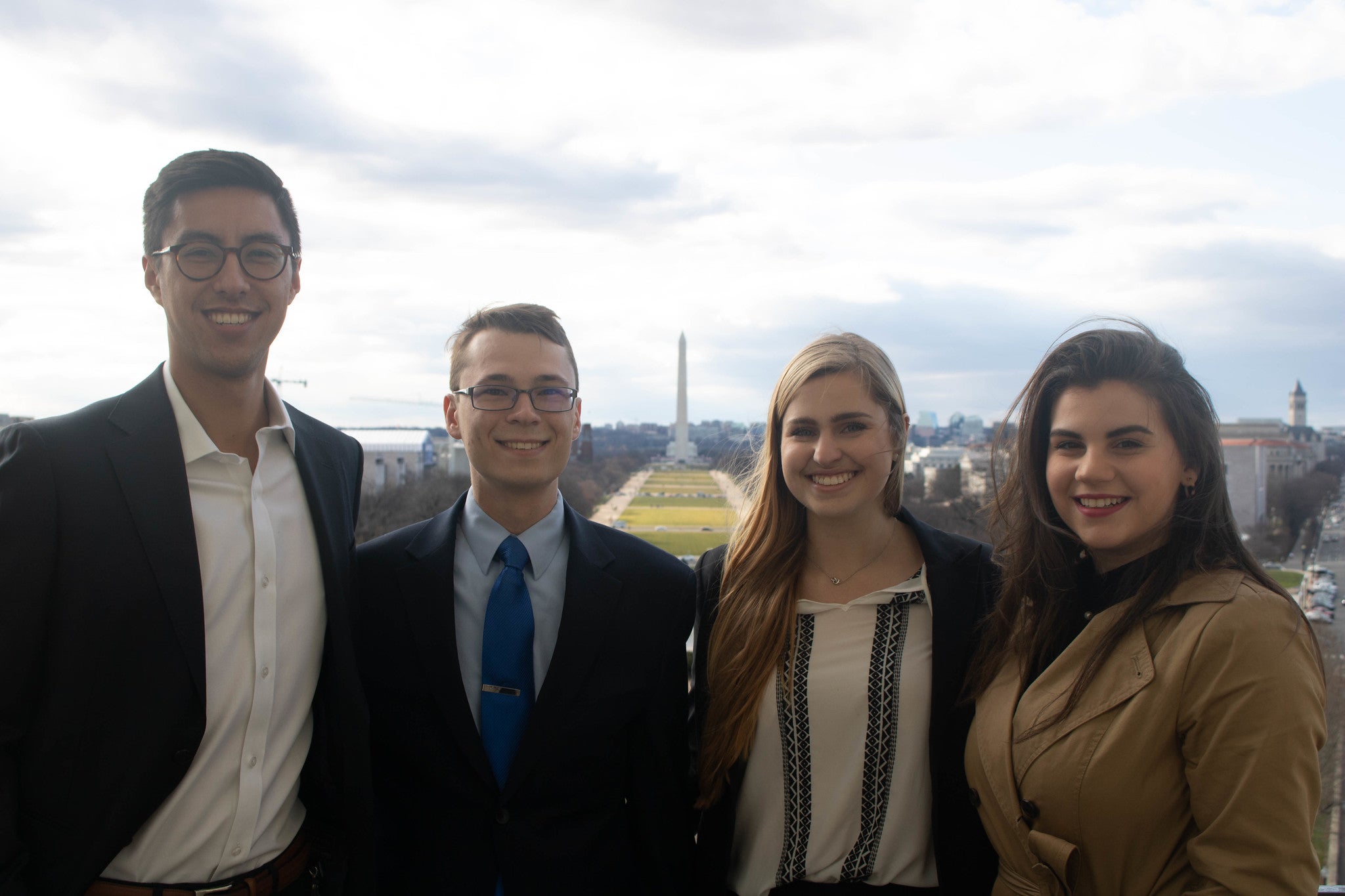 Student Strategy Teams
Student strategy teams assist GU Politics Fellows throughout the semester to help drive weekly discussion groups and extracurricular activities during their time on the Hilltop.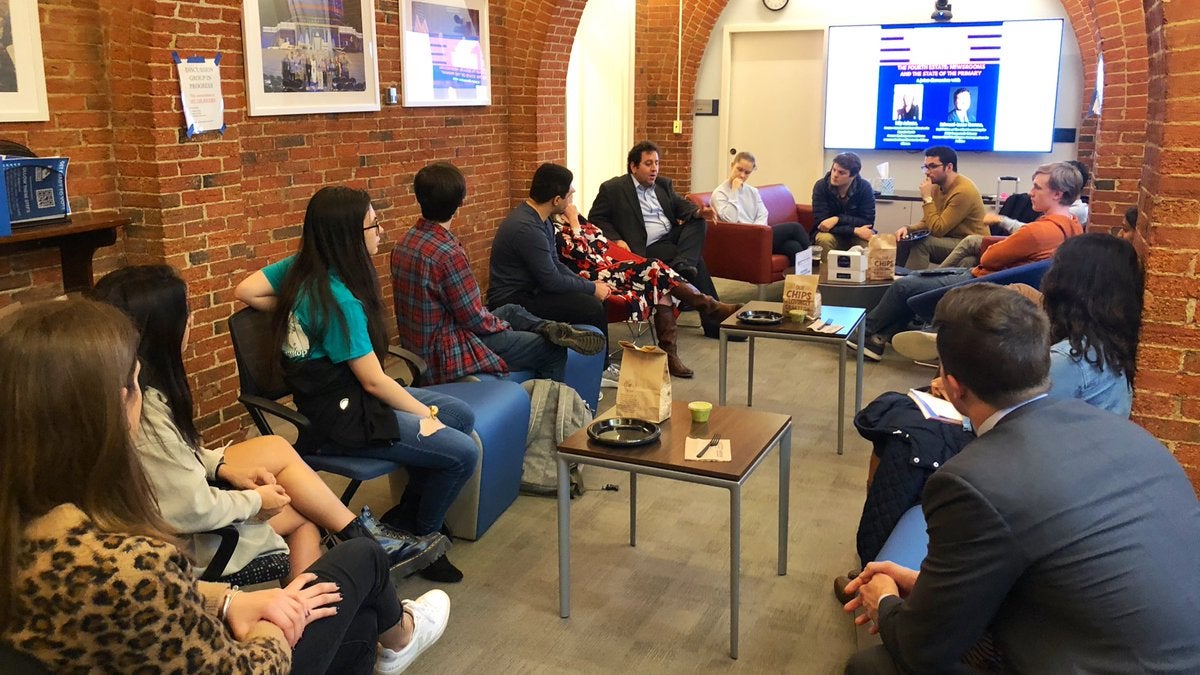 Fly On The Wall
Our student-run podcast conducts interviews exploring how the most important political decisions are made—connecting us outsiders to people who make it happen.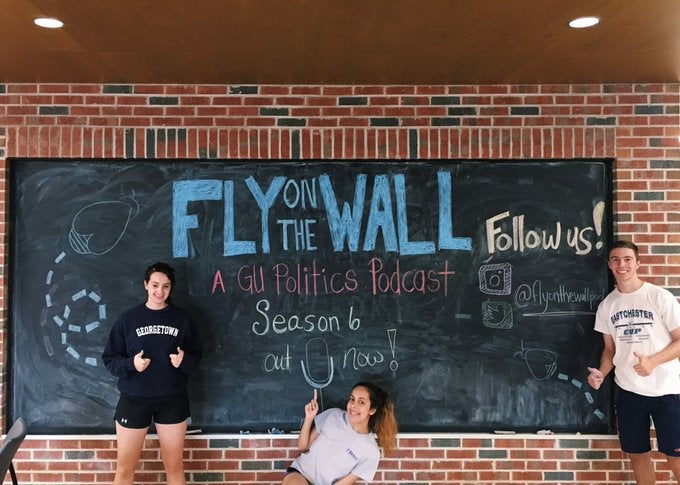 On The Record
Our student-run digital channel features diverse perspectives on news of the day and detailed recaps of GU Politics Forum events.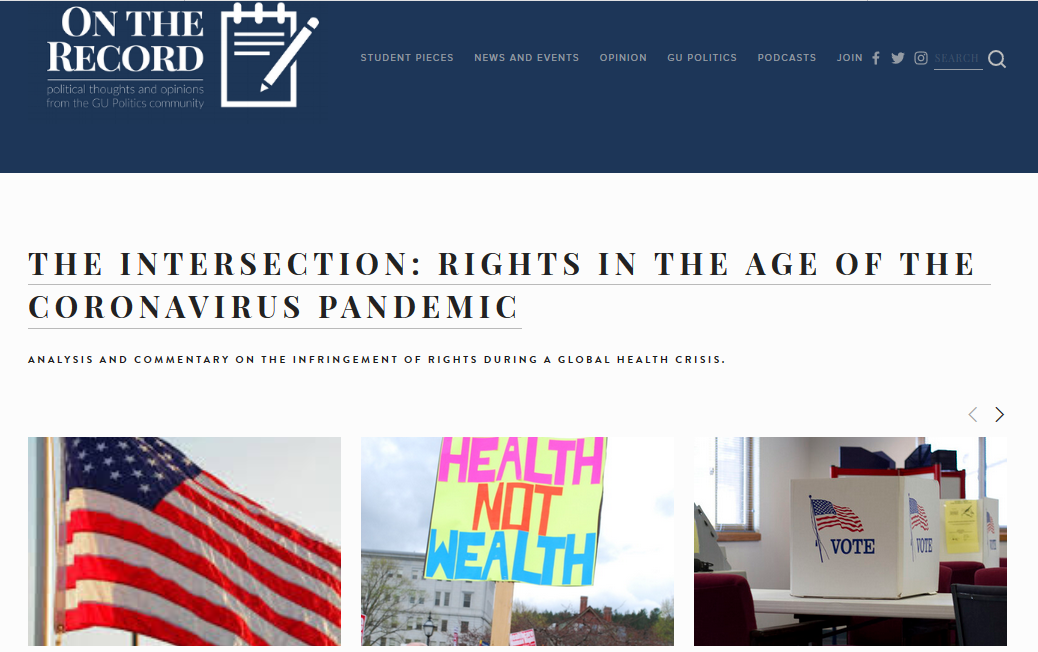 Career Programming
Our career workshops, trainings, and site visits allow students to hear directly from professionals working in journalism, politics, and public service. For now, all of our career programming is done virtually, and we will resume in-person sessions once it is safe to do so.