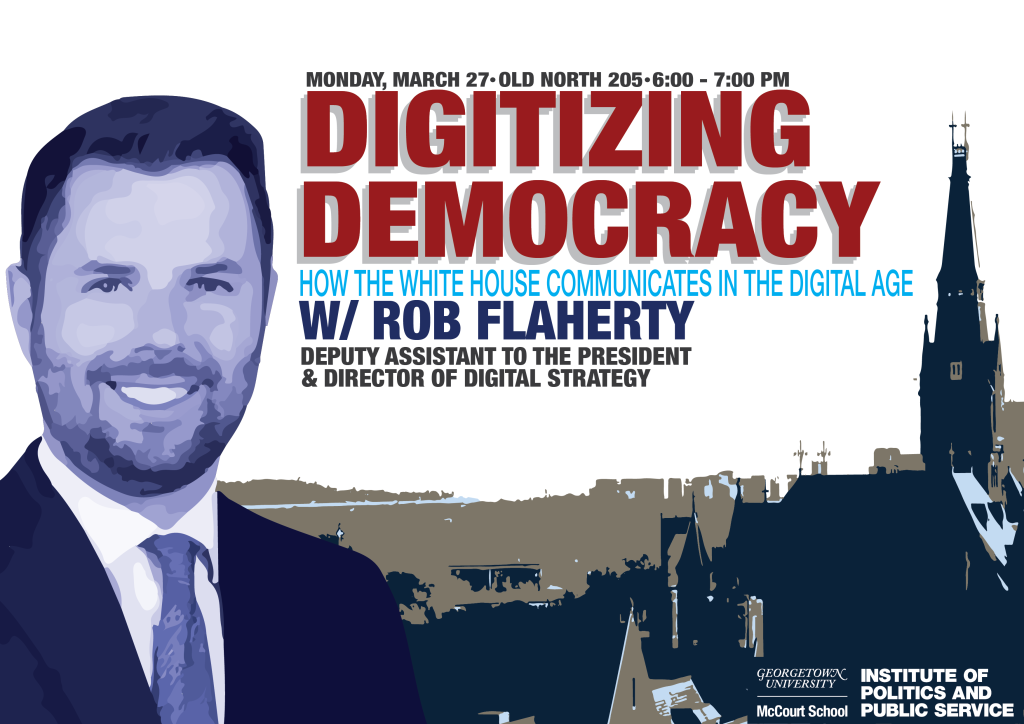 Digitizing Democracy: How the White House Communicates in the Digital Age
On Monday, March 27, Rob Flaherty, Deputy Assistant to the President and Director of Digital Strategy, will be coming to the Hilltop to discuss the digitization of democracy and how social media and technology has transformed the way governments communicate and interact with the public. You won't want to miss this opportunity to pull back the curtain on what it's like to run digital operations in the White House.
The event will be in held in Old North 205 from 6:00 – 7:00 PM. RSVP for the event here.