Workshops And Trainings
Our skills-based workshops and trainings provide Georgetown students the opportunity to put their best foot forward in the job and internship field. We have you covered regardless of your years of experience or future goals. Join an upcoming workshop or take a look at some of our recent ones below to learn with us!
Career Workshop: How To Get A Job On the Hill
GU Politics hosts regular workshops to expose students to careers in politics and public service. Currently, these are held virtually over Zoom. Most of our workshops are recorded and posted to our YouTube channel so students may reference them in the future. Check out our recent conversation with Tom Manatos, founder of Tom Manatos Jobs!
How to Run Rapid Response Communications for Campaigns and Organizations
On March 9, 2021 students heard from Rodericka Applewhaite who served as the Senior Rapid Response Researcher on Pete Buttigieg's presidential campaign.
How to Get a Job in a New Administration
Hear from two GU Politics veterans who have worked in the White House to learn what opportunities are out there and how you can position yourself to land one!
Career Workshop: Leveraging LinkedIn
On June 2, 2020, Jennie Fay, former Director of White House Personnel and GU Politics alumna, met with students virtually to discuss best practices for LinkedIn.
Career Workshop: Social Media Skills-Building
On April 27, 2020, Tim Lim and Lauren Zelt teamed up for a social media skills-building workshop aimed at students interested in pursuing careers in political communications.
Site Visits
Our unique site visits give students the chance to hear directly from professionals in journalism, politics, and more. Due to ongoing COVID-19 operating procedures, we are not currently hosting site visits. However, we look forward to engaging with you virtually through career workshops and other unique programming. Check out photos below of our previous visits to prominent offices in the D.C. region!
Previous Site Visits
Politico
On Friday, November 15, 2019, students visited Politico to speak with top political reporters and editors.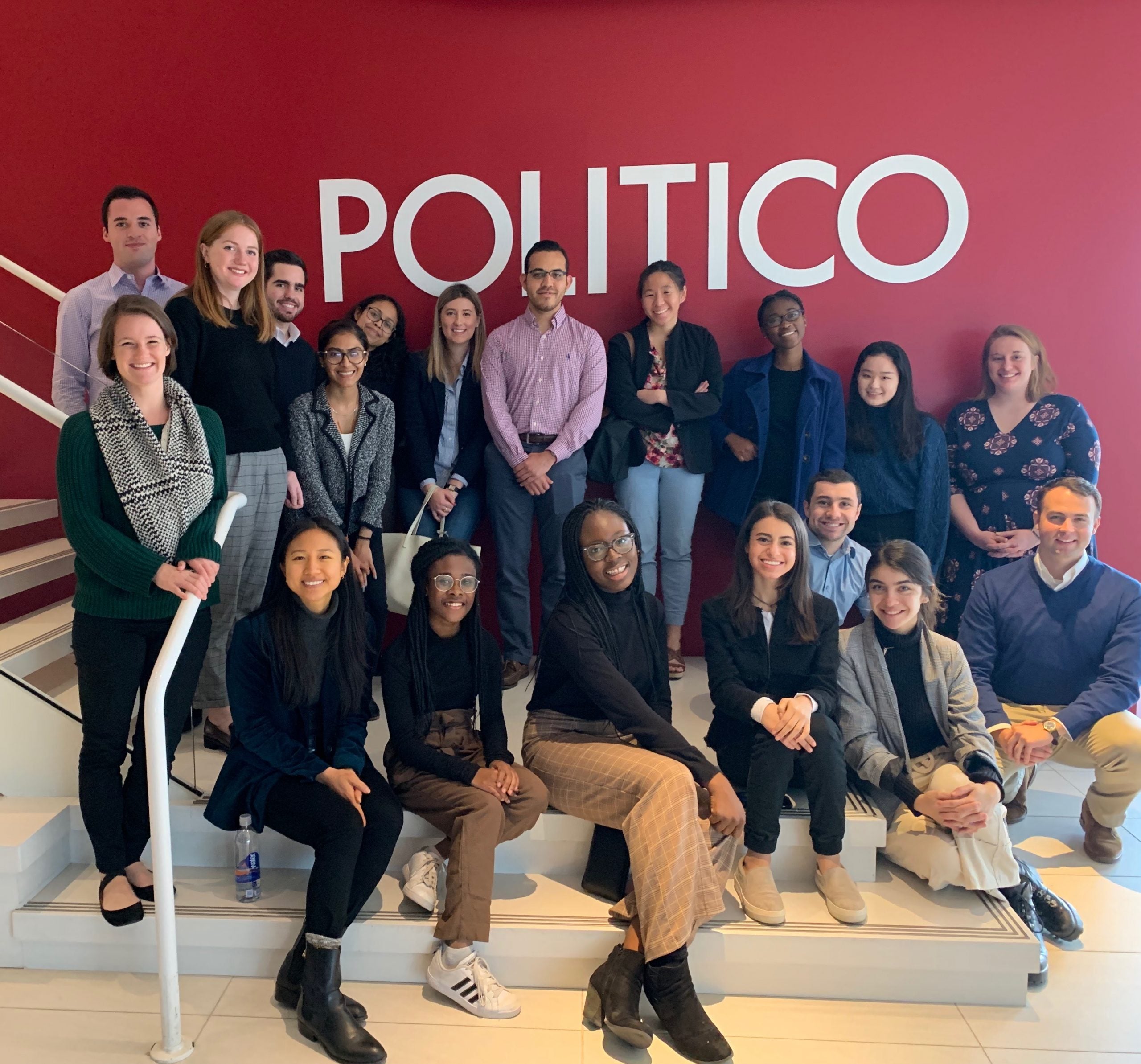 NRCC
On Friday, November 8, 2019, students visited the National Republican Congressional Committee.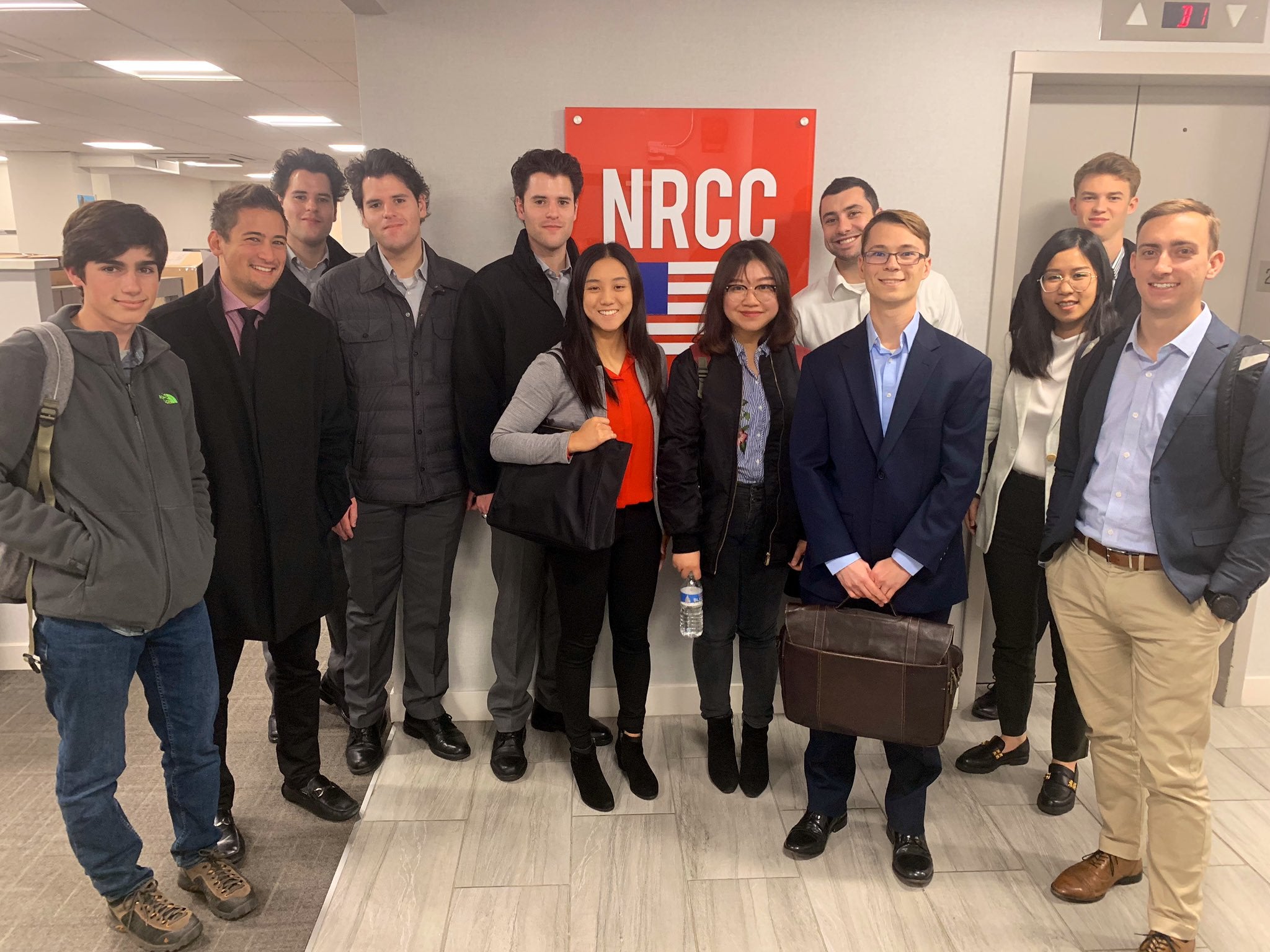 DCCC
On Monday, November 25, 2019, students visited the Democratic Congressional Campaign Committee.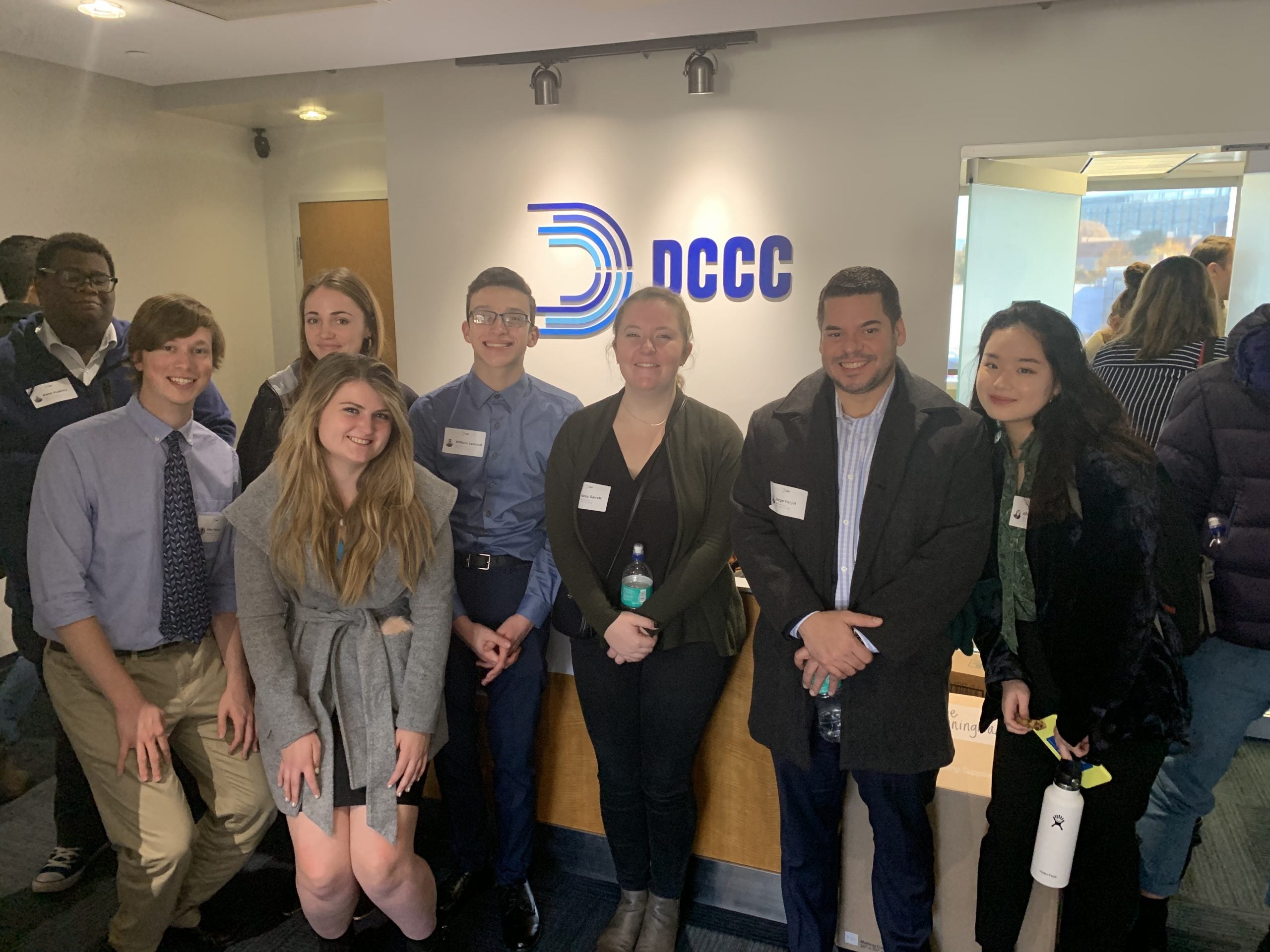 Meet The Press
On June 26, 2018, students visited the set of Meet the Press and met with host Chuck Todd.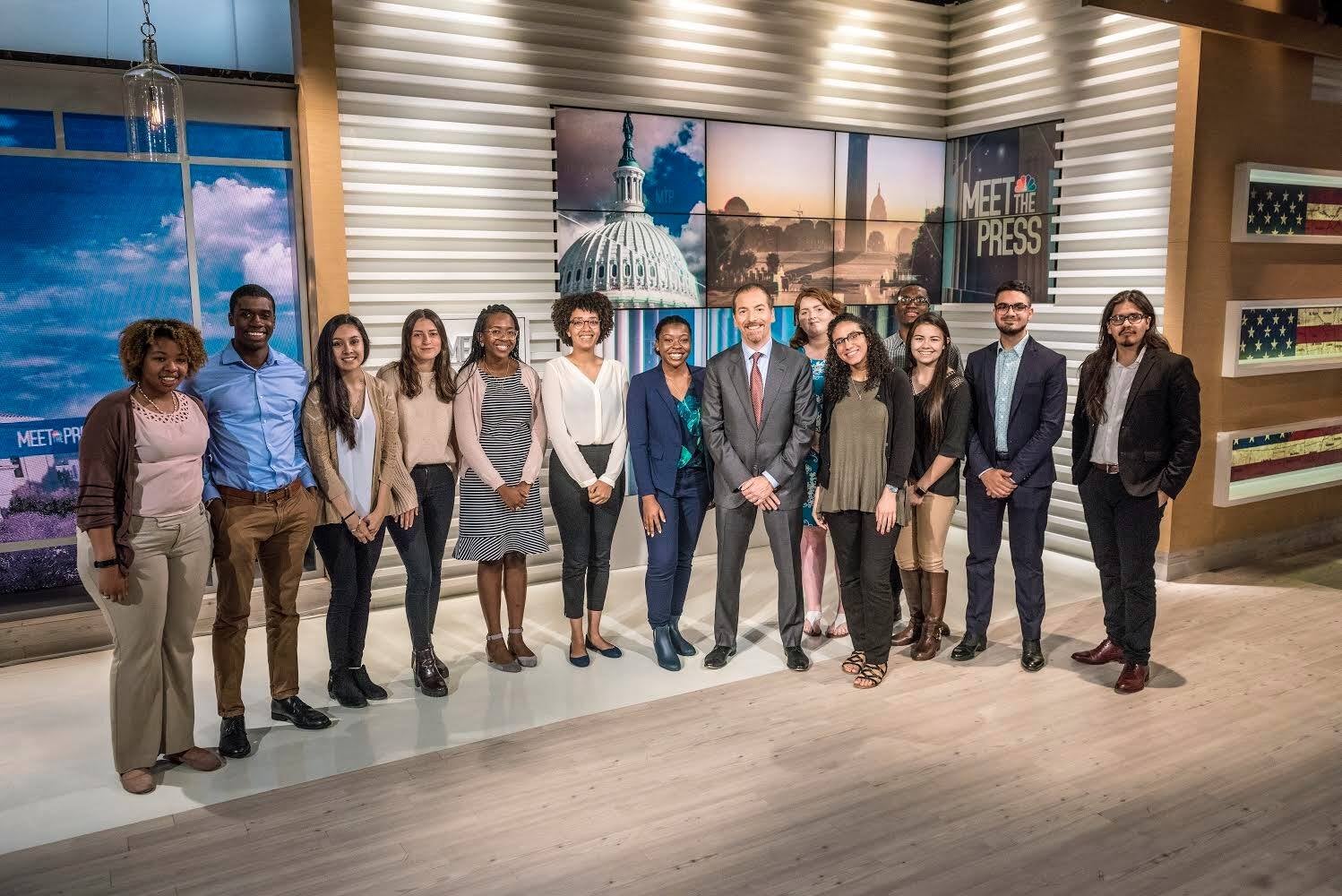 Richmond City Hall
On July 3, 2018, Hoyas took a road trip to visit Richmond City Hall in Richmond, VA.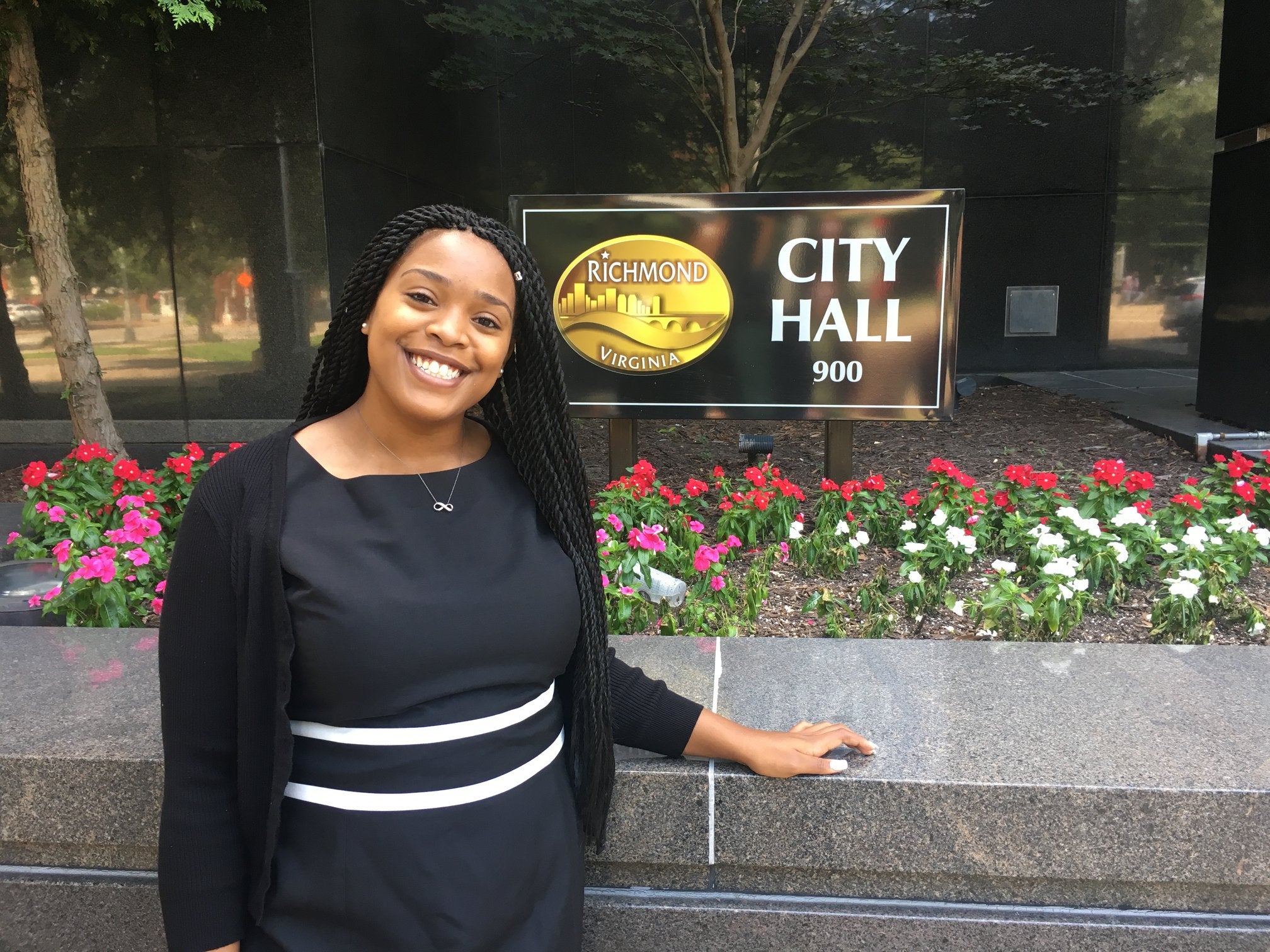 Latina Leaders Summit
On June 26, 2017, students attended the Latina Leaders Summit.