GU Votes
GU Votes is a student-led initiative working to enhance the voting culture at Georgetown by simplifying the voting process, increasing turnout rates among students, and directly integrating voter registration into the university ecosystem. Thanks to these efforts, Georgetown University now makes voter registration available on "MyAccess" so that students may register to vote when they register for classes. Among eligible Georgetown students, overall voter participation in midterm elections increased from 20.1% in 2014 to 49.0% in 2018.
Student-Led Voter Advocacy
Student-Led Voter Advocacy
What initiative are you proudest of from your time with GU Votes?

From my very first day on the Hilltop, my time at Georgetown was in large part defined by my involvement with GU Politics. I had the privilege of leading GU Votes, Georgetown's voter advocacy initiative, with the GU Politics team providing critical administrative support in our efforts to integrate a voting tool into Georgetown's main student portal.
How has GU Votes shaped your Georgetown experience?

Since I arrived to the Hilltop, GU Politics has been instrumental in my experience. GU Votes embodies the principles of the institute and the university by advocating for students to have an access to sharing their voice. GU Votes helps Hoyas have a chance in participating in politics and public service to have a positive impact.
Why should students get involved in GU Votes?

As a leader of GU Votes, I've had the opportunity to invest in my campus community by improving the voting culture and helping students make their voices heard. From coordinating a university-wide email campaign to building the Georgetown Voting Coalition, our team has benefitted from the resources and partnerships that GU Politics provides to bolster student voter engagement.
Join the team
Join the Team
Interested in getting involved with GU Votes? We welcome students, student organizations, faculty, and staff to join our voting coalition by filling out the form linked below. If you have a specific question or voting-related issue, please email voting@georgetown.edu and a team member will get back to you as soon as possible.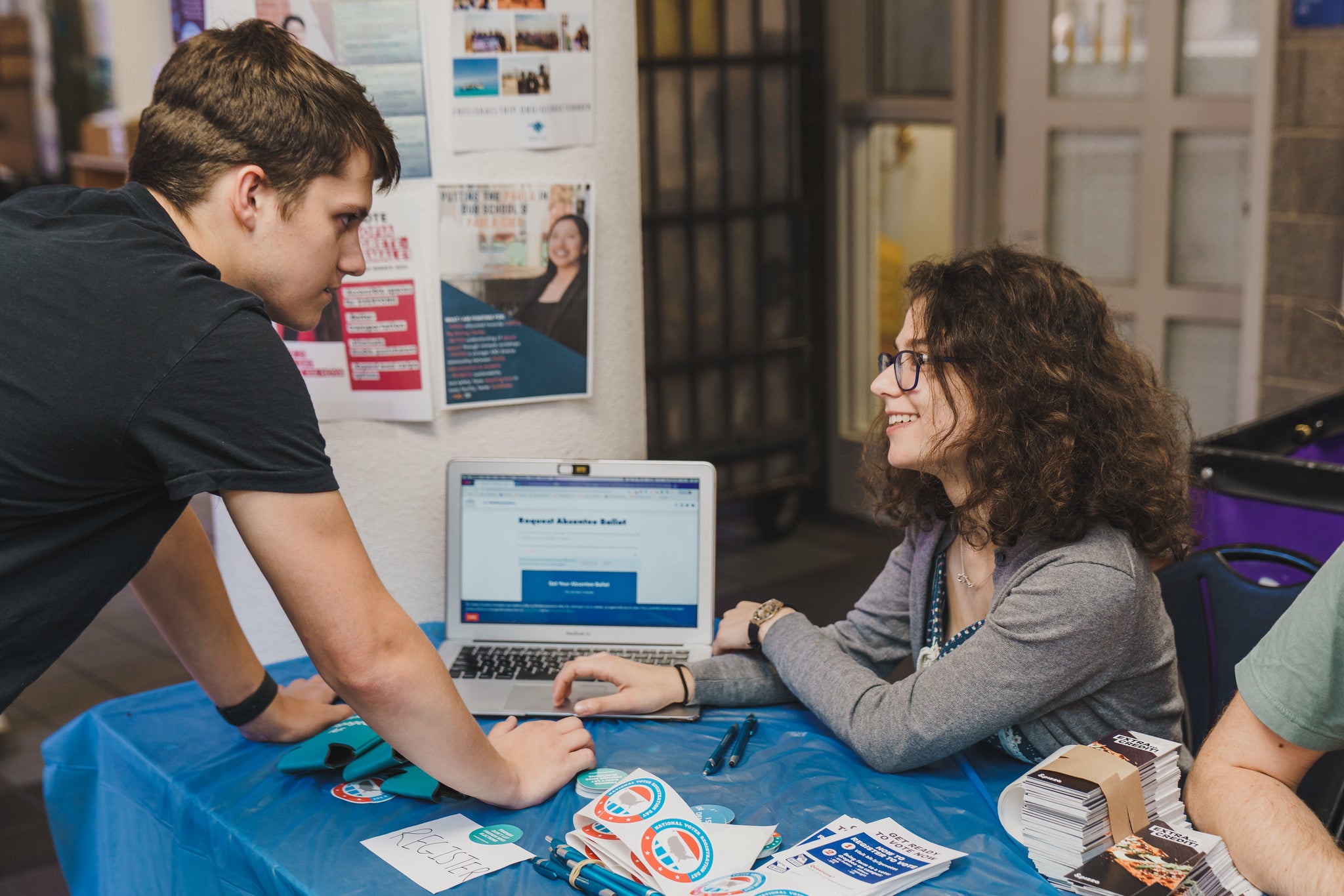 Join the team
Student Voting FAQ
What is GU Votes? What is the Georgetown Voting Coalition? How do Georgetown students vote? What does voter engagement look like on campus? How do I register to vote and request an absentee ballot? These questions and many more are answered in our FAQ.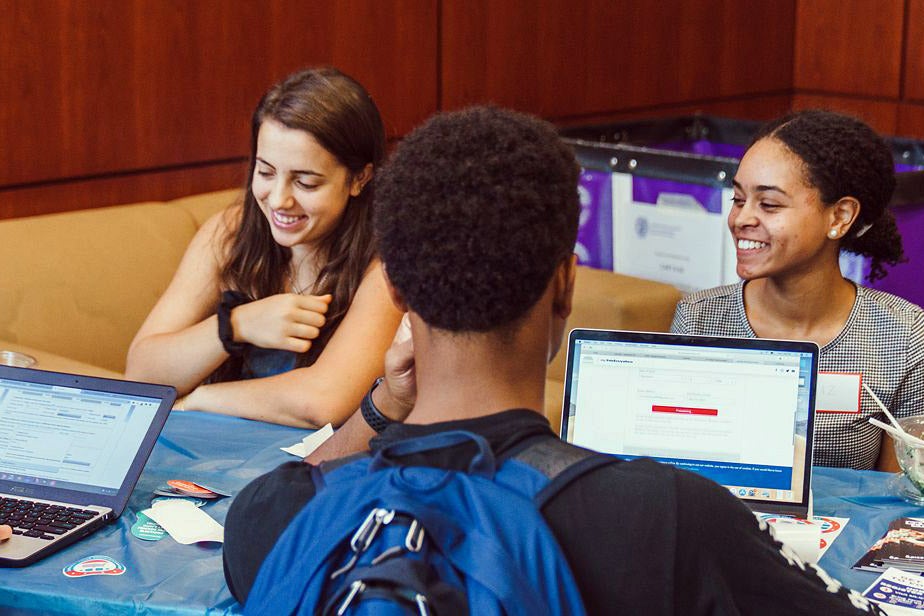 GU Votes Integrates Voter Registration Portal Into MyAccess
Learn about the latest success story from GU Votes, the GU Politics student-run voter registration initiative.