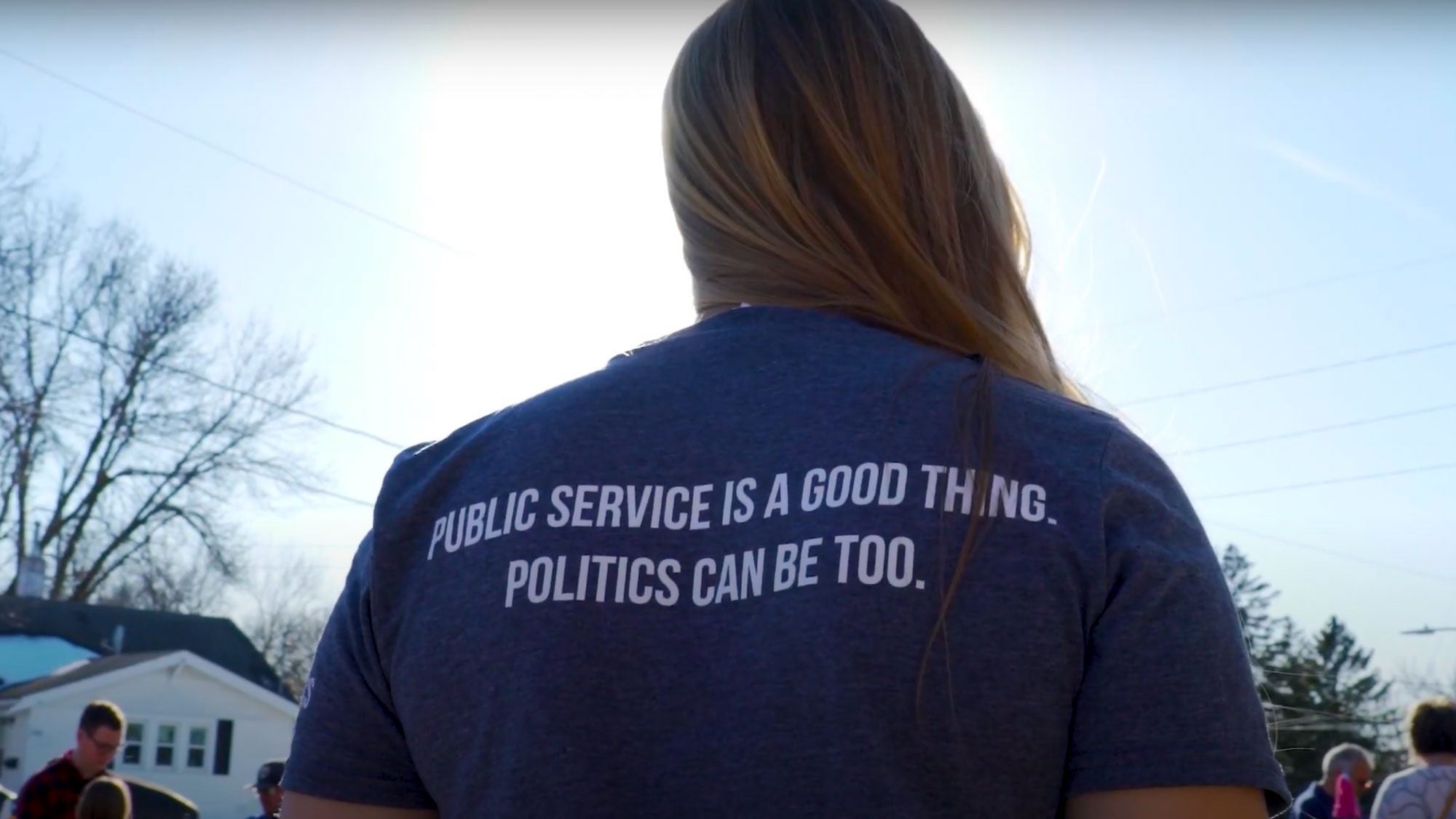 Category:

Press Releases and Announcements
Title:

Reflecting On Five Years Of GU Politics
Date Published:
August 27, 2020
Dear friend of GU Politics,
Wow. It's hard to believe it's been five years.
Five years ago today, the McCourt School launched the Georgetown Institute of Politics and Public Service with a simple mission – to help prepare more young people to go into public service.
For the past five years, we've worked to achieve this through four main goals: pulling back the curtain on the political process, primarily by giving students access to top practitioners; helping students figure out their own path to careers in public service through mentorship and skills-building; facilitating conversations between practitioners and students where they can share with each other ideas on how to improve the process; and fostering opportunities and skills to pop filter bubbles in order to promote better understanding and less toxicity in the political dialogue.
We were pretty sure there would be interest. But even we were overwhelmed by how quickly GU Politics became part of the fabric of the university.
Here are just a few data points to show our impact:
We've hosted nearly 500 of the top names in politics, journalism and government as speakers;
We've had 56 leaders from politics and journalism join our community as GU Politics Fellows;
Engaged more than 160,000 attendees at our virtual and in-person Forum events;
More than 350 student leaders have helped shape GU Politics programs and initiatives;
Almost 400 students were matched with mentors through the GU Politics mentorship program;
50 students had the behind-the-scenes access through trips to party conventions, caucuses, national and international elections, and more;
610 students received insider access during employer site visits to leading political offices and organizations in Washington, DC;
And we've seen a 143% increase in voter participation among eligible Georgetown students during the two elections since we launched GU Votes, our student-run voting initiative.
I'm so proud that over the past five years we've helped foster a sense of political and civic community on campus, established ourselves as a hub of thoughtful political discourse for the entire Washington community, and have emerged as one of the premier institutes of its kind in the nation.
But what I'm most proud of is our brilliant and super-engaged students. They come from all of Georgetown's undergraduate and graduate schools, from diverse backgrounds, from communities all over the world, and from all points on the partisan and ideological spectrum – but they're united in a desire to get involved in the process and make it better.
Every day they prove the cynics wrong. And every day they prove our GU Politics motto right – that public service is a good thing, and politics can be too.
We hope you'll join us in the coming weeks and months as we commemorate five years of impact at GU Politics. But more importantly, we hope you'll join us in the coming months and years to shape the future of the program. Whether you are a student, alum, family member, or just interested citizen, we need and welcome your participation. Send us ideas. Connect us with interesting people. Make a donation so that we can grow our programming. Our success is yours, and it's only possible with your continued involvement.
We look forward to the time when we can all gather again in person to celebrate this, and future, milestones. Until then, thank you for all that you do to help make GU Politics a success.
Best wishes and Hoya Saxa!
Mo Elleithee (SFS '94)
Executive Director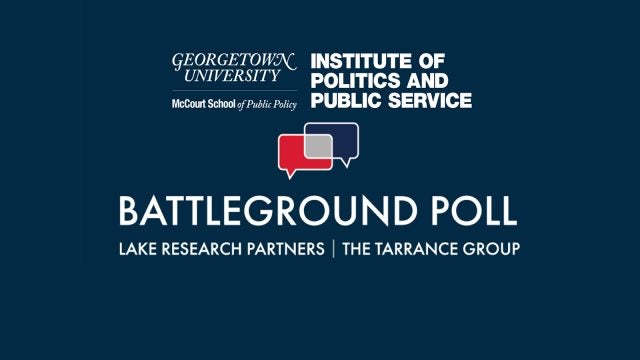 With just months to go until the fall's midterm elections, voters feel strongly that the country is headed in the wrong direction. Fueled by self-segregation into like minded communities, Americans…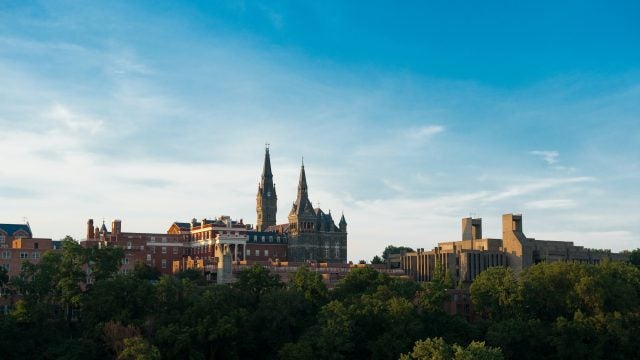 The Alexis and Laurence Pelosi Endowed Fund was established through a $100,000 gift to the Institute of Politics and Public Service from Alexis and Laurence Pelosi.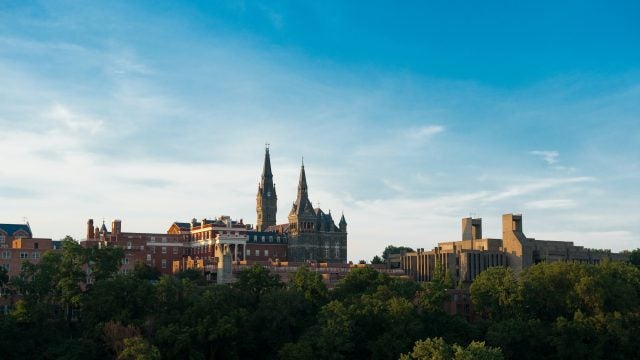 The Alexis and Laurence Pelosi Endowed Internship Fund will reduce financial barriers for students seeking summer internships, with the aim to diversify the fields of media, politics, and public service…