D.C. Democratic Mayoral Debate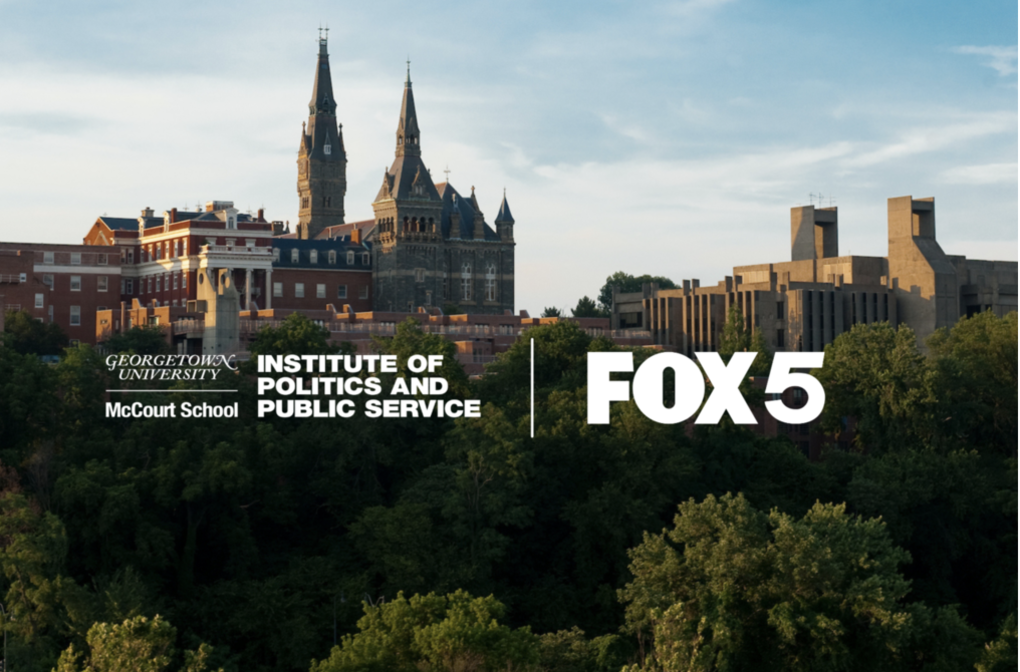 The Institute of Politics and Public Service (GU Politics) is partnering with FOX 5 DC to host a televised D.C. Democratic Mayoral Debate. The debate will take place on June 1st, just a few weeks before primary election day, in Gaston Hall on Georgetown's campus at 7 pm.
It will be held in front of a live audience consisting of Georgetown University community members and residents from across the District, in compliance with any public health measures then in effect. GU Politics Executive Director, Mo Elleithee, will moderate the debate alongside FOX 5's Jeannette Reyes and Tom Fitzgerald.
Read our most recent news clip about the Mayoral Debate to learn more.
If you are interested in attending the event, please click the button below.